"Currency as Art: Love Me Tender" at the Bellevue Arts Museum explores humankind's obsession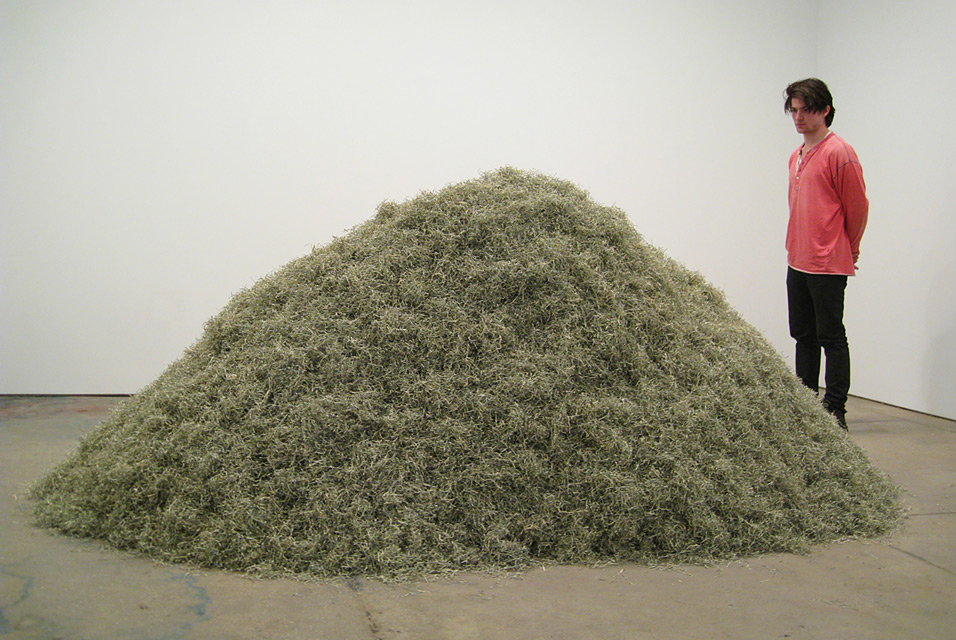 BELLEVUE, WA.- This spring, Bellevue Arts Museum explores cultural history and current affairs through one of the most fetishized mediums in the world—money. Love Me Tender brings together the work of more than 24 contemporary artists from five countries using currency as an artistic form of expression to address complex social issues. The exhibition is on view at Bellevue Arts Museum through May 26, 2013.
Passing through billions of hands around the world on a daily basis, bills and coins not only represent monetary value and the hopes and dreams of their bearers, but are in themselves complex works of art fraught with socio‐political implications and propaganda. The artists featured in Love Me Tender exploit the physical beauty and imagery of currencies from around the world to delve into themes such as social injustice, corporate greed and the American dream, offering commentary through their transformation. The 90+ pieces on exhibition tap into money's seductive allure—to which even the artists fall victim—as they are transformed into tapestries, paintings, photographs and sculptures. Featured artists include Banksy, Jake & Dinos Chapman, Yasumasa Morimura, Mark Wagner and many others.
Although many of the works are approachable and playful in nature, artists in the exhibition are activists in their own right, addressing questions of 'value' and 'values' in modern society and reflecting upon a world ruled by its monetary system.
Artists: Banksy, Barton Lidice Benes, JSG Boggs, Kathy Buszkiewicz, Scott Campbell, Daniel Carr, Jake & Dinos Chapman, James Charles, Robin Clark, Sebastian Errazuriz & Thomas McDonell, Maximo Gonzalez, Yasumasa Morimura, Tim O'Neill, Tahiti Pehrson, Justine Smith, Oriane Stender, Susan Stockwell, Johnny Swing, Dan Tague, Rodrigo Torres, Mark Wagner, Stacey Lee Webber, and Christopher Wilde.
Love Me Tender is organized by Bellevue Arts Museum, curated by Nora Atkinson.
n/a
ArtDaily.org
March 11, 2013