Veil Study 1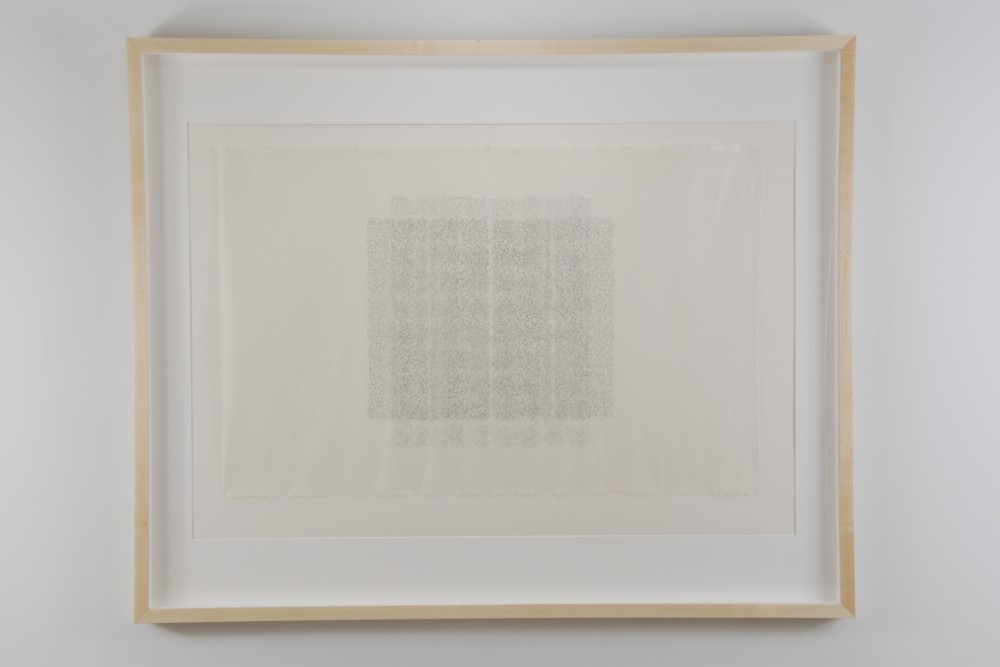 Robin Clark
Veil Study 1
2009 - 2011
Lennox-Legion Paper, Handmade Japanese Paper, Ink
32" x 40"

Context

These were exercises allowing me to test ideas before committing to a canvas.  Influenced by the music of Steve Reich.  A slightly different pattern inked on the transparent Japanese paper presents a fluctuating subtle new design interacting with the pattern below it.

A closer detail of the bottom edge.