What Do You Live For? Davis and Louise Supporting Hamilton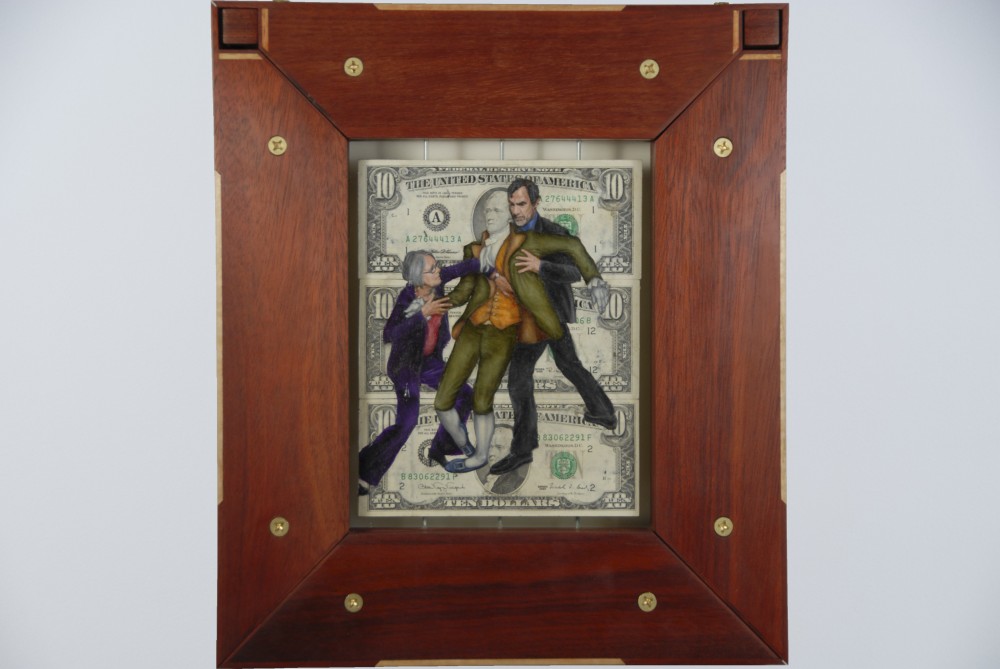 The Reverse Side


Prep Drawing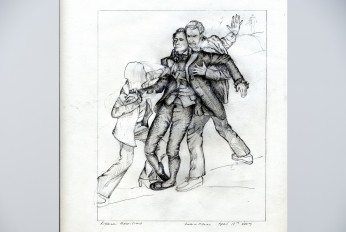 Robin Clark
What Do You Live For? Davis and Louise Supporting Hamilton
2009
Oil on Currency, Currency Ink Dust in Pipettes, BloodWood, and Maple Hardwoods
10.75" x 8.25"

Context

This was made during the 2008 financial Crisis in the United States. I wanted to get Davis and Louise into one of the paintings and this seemed like the place to do it, as Louise is a descendant of Aaron Burr.  Pictured is Hamilton suffering the fatal wound from his Duel with Burr and there are Louise and Davis doing what they can.