Fiber Arts Masterworks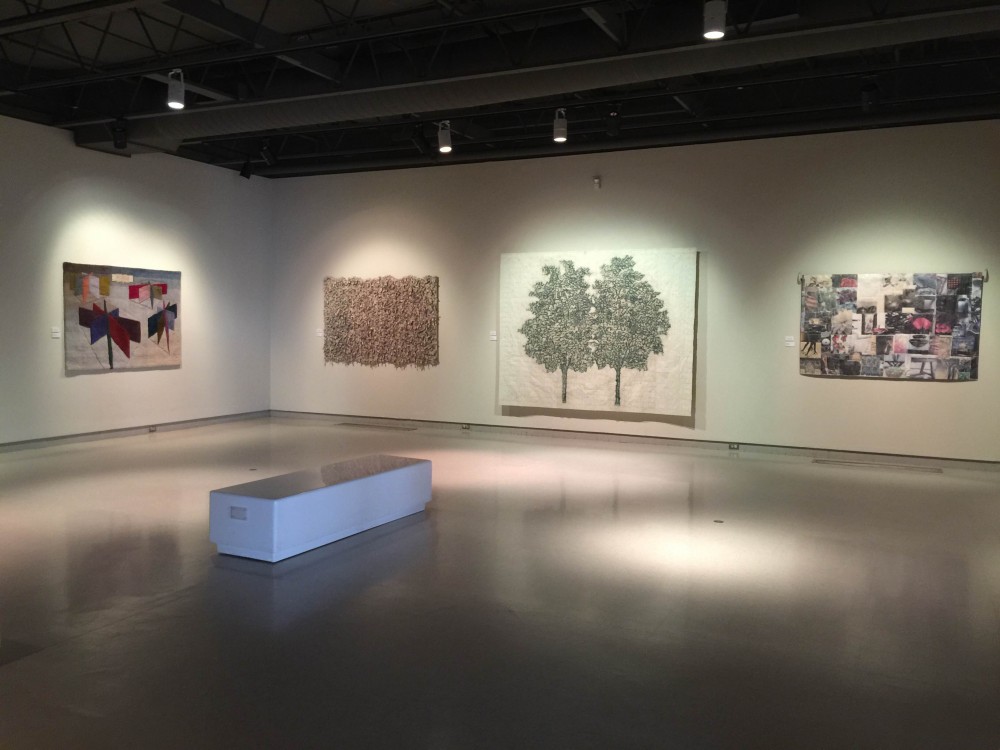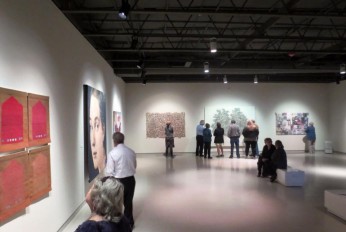 This group exhibition of masterworks in fiber art is organized by Fresno Art Museum Executive Director and Chief Curator, Michele Ellis Pracy. Her intention is to reveal the creative versatility that fiber as a medium affords contemporary visual artists.
The twelve participating living artists were selected because they experiment, innovate, and push traditional fiber techniques to new limits. Seventeen of the artworks chosen by Ellis Pracy are oversized, commanding the vast wall spaces of the Fig Garden and Duncan Galleries. These she juxtaposes with six miniature embroideries by one artist, presented on their own narrow wall.
Curated to express bold new directions in fiber art, the techniques on view include varieties of tapestry, embroidery, weaving, crochet, quilting, and appliqué. Materials include wool, silk, paper, and cotton; artistic styles are represented with abstraction, realism, portraiture, pictorial, figurative, and fantasy.
The selected artists are primarily California-based; there are seven women and five men; all are established in the visual art world with gallery and museum exhibitions to their credit. Ellis Pracy has invited artists from the San Francisco Bay Area, Ventura County, Los Angeles, and the East Coast to participate.
The exhibiting artists are: Robin Clark, Lia Cook, Patti Handley, Michelle Kingdom, John Nava, Ramekon O'Arwisters, Leslie Rinchen-Wongmo, Michael Rohde, Audrey Sanders, Jeff Sanders, Joan Schulze, and Martha Smith.
Curated by Michele Ellis Pracy
Fiber Arts Masterworks
Fresno Art Museum
2016