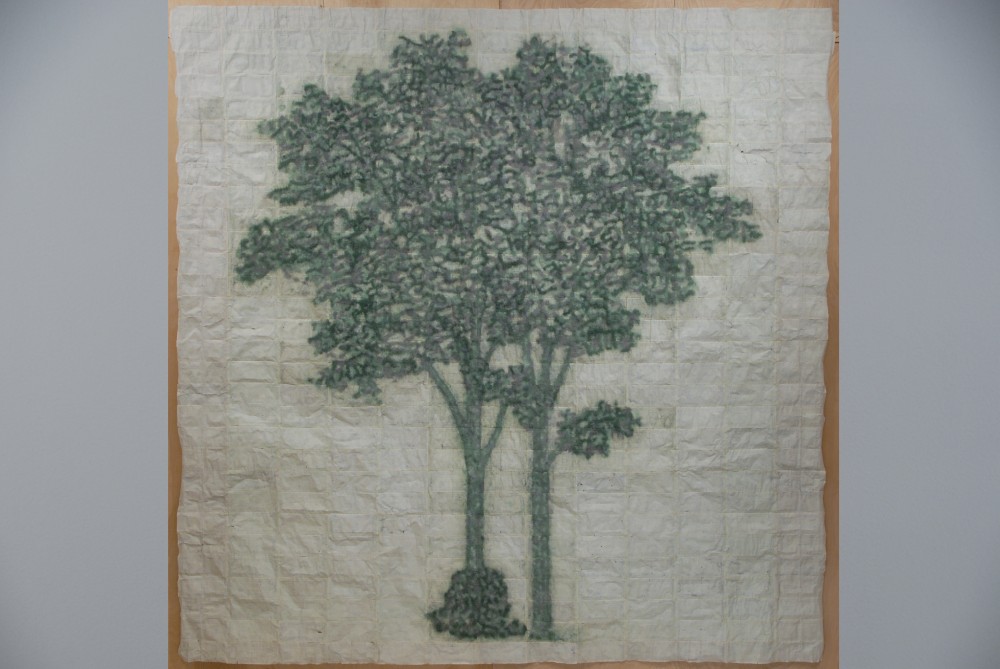 This first tree was a problem solving nightmare/experiment. It took about a year to make. There was interest in it right away from the Dodge and Cox Investment firm. The tree was placed in their corporate offices for a few weeks in the Bank of America building in San Francisco, but was ultimately rejected by their purchase committee. Happily, Davis and Louise Riemer purchased the tree for their Currency Art Collection at their DHR Investment firm. The tree hangs in the office of Louise Riemer.
Below is a photo detailing the Reverse side with it's unique monofilament and wood bar hanging system.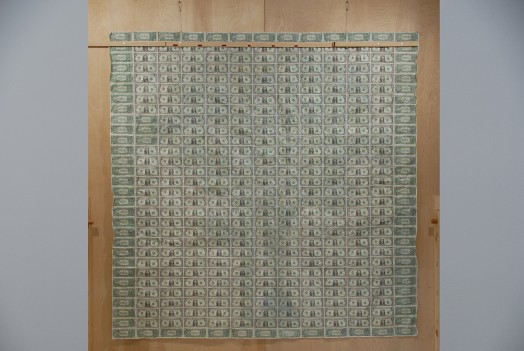 Robin Clark
Tree 01
2008
Erased Currency, Currency Ink Dust
76" x 76"

Exhibitions

Provenance

Placed with Dodge and Cox Investment firm. Purchased by Davis and Louise Riemer, DHR Investment Council, Oakland, CA.

Context

The tree series  is lifted from this isolated landscape group found on the reverse side of a Ben Franklin $100.00 Bill.