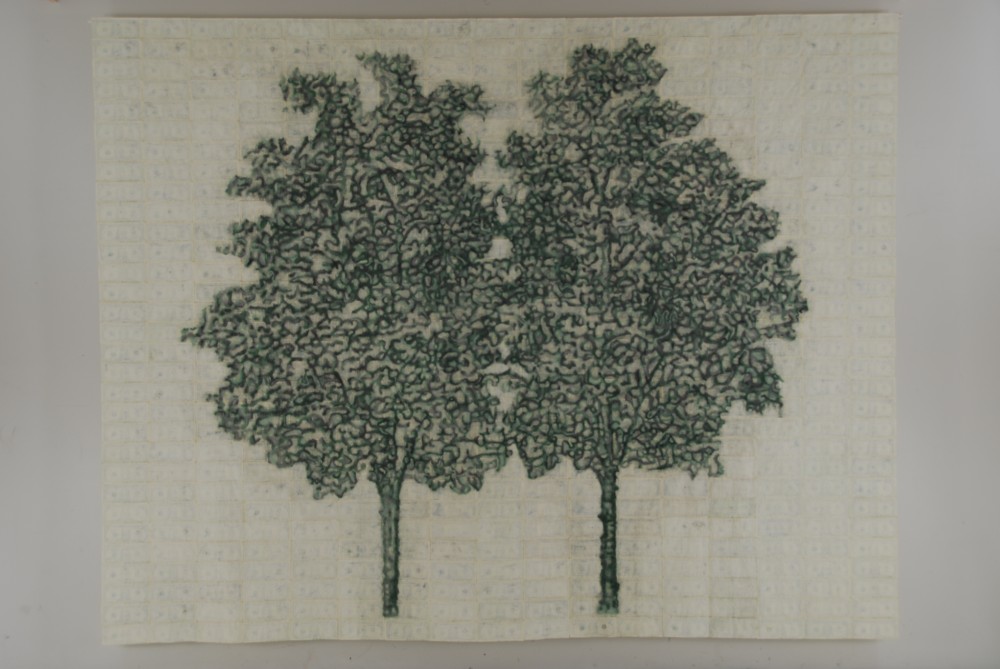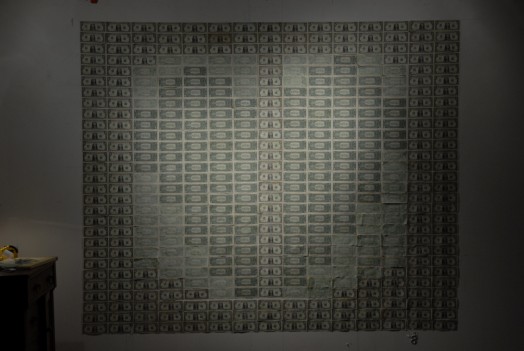 This is the reverse side. It was made for and dedicated to my Italian best friend Maiko Kaji.
Robin Clark
Twin Trees
2013
Currency, Currency Ink, JadeR emulsion, Japanese tissue
107" x 81"

Exhibitions

Provenance

Fresno Art Museum, May 20, - August 28, 2016. Fiber Art Master Works.

Context

This is the last of the big Currency Trees. About 3 years to make. I worked on this tree in San Francisco, New York, Florence, Italy, and Wethersfield, CT.

The tree series  is lifted from this isolated landscape group found on the reverse side of a Ben Franklin $100.00 Bill.