What Do You Live For? "Sally and Tom"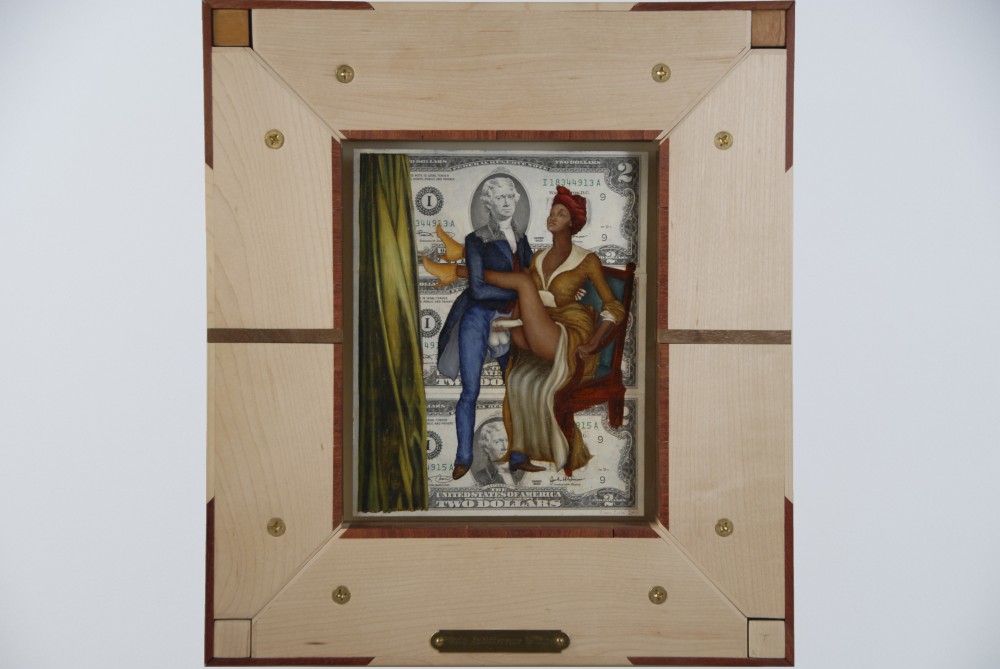 Reverse Side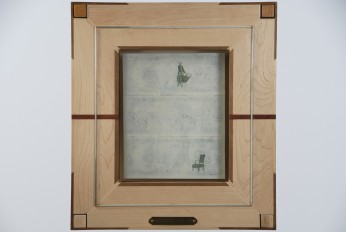 Robin Clark
What Do You Live For? "Sally and Tom"
2005
Oil on Currency, Currency Ink Dust, Pipettes, Maple, BloodWood, and African Walnut Hardwoods
10.75" x 8.25"

Context

Pencil Work up.

This painting was a commission by Davis and Louis Riemer. They were interested in creating something unique for their money art collection. We had a few discussions and then jumped in. s. The frames contain about 120 separate pieces to allow the bills (mounted on glass) to be viewed on both sides.