What Do You Live For? "Father"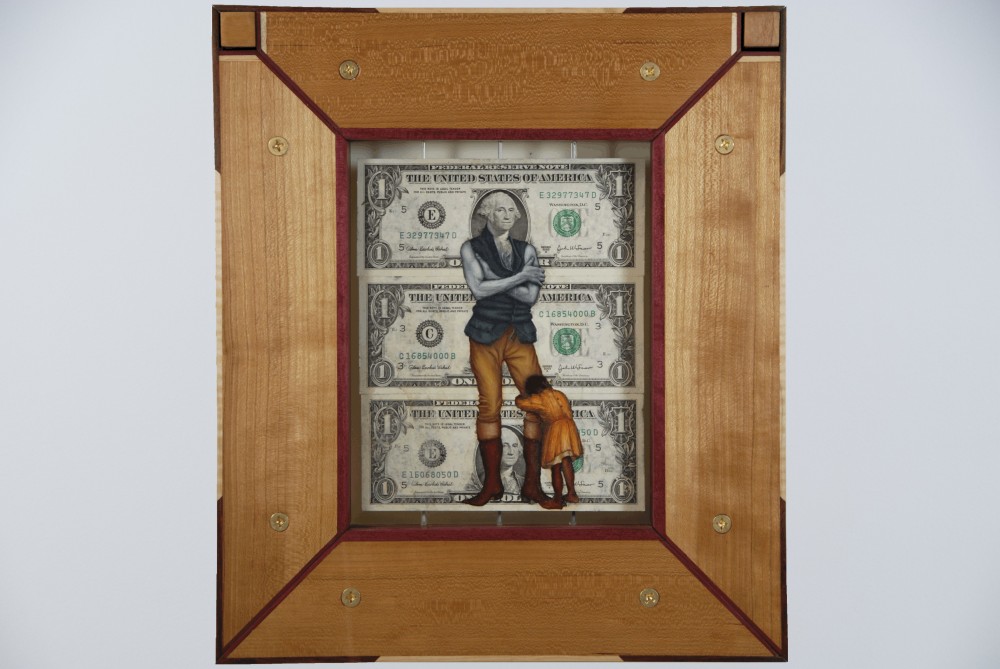 Reverse side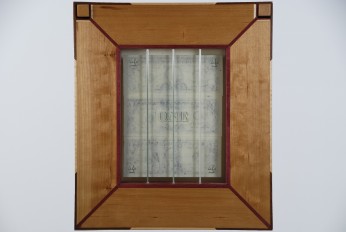 Robin Clark
What Do You Live For? "Father"
2007
Oil on Currency, Currency Ink Dust, glass pipettes, Cherry, Purpleheart, Black Walnut and Spruce Hardwoods
10.75" x 8.25"

Exhibitions

Context

Pencil Work up

George Washington,  the father of our country.  Childless with his wife, he was rumored to have fathered a small boy with one of his "comfort" slaves. During the last years of his life, a young African boy was often seen sitting along side Mr. Washington on buggy rides in and around Mt. Vernon.